Grillers, choose your weapon.
T-fal offers a wide range of indoor grills: Choose a T-fal electric grill to enjoy your meals in a healthy and fresh way or discover our plancha griddles to perfectly cook your meat and fish.
With our electric barbecues and electric grills, you can take take all T-fal's innovation outside for fun time with your family and friends, and still use your favourite indoor grill.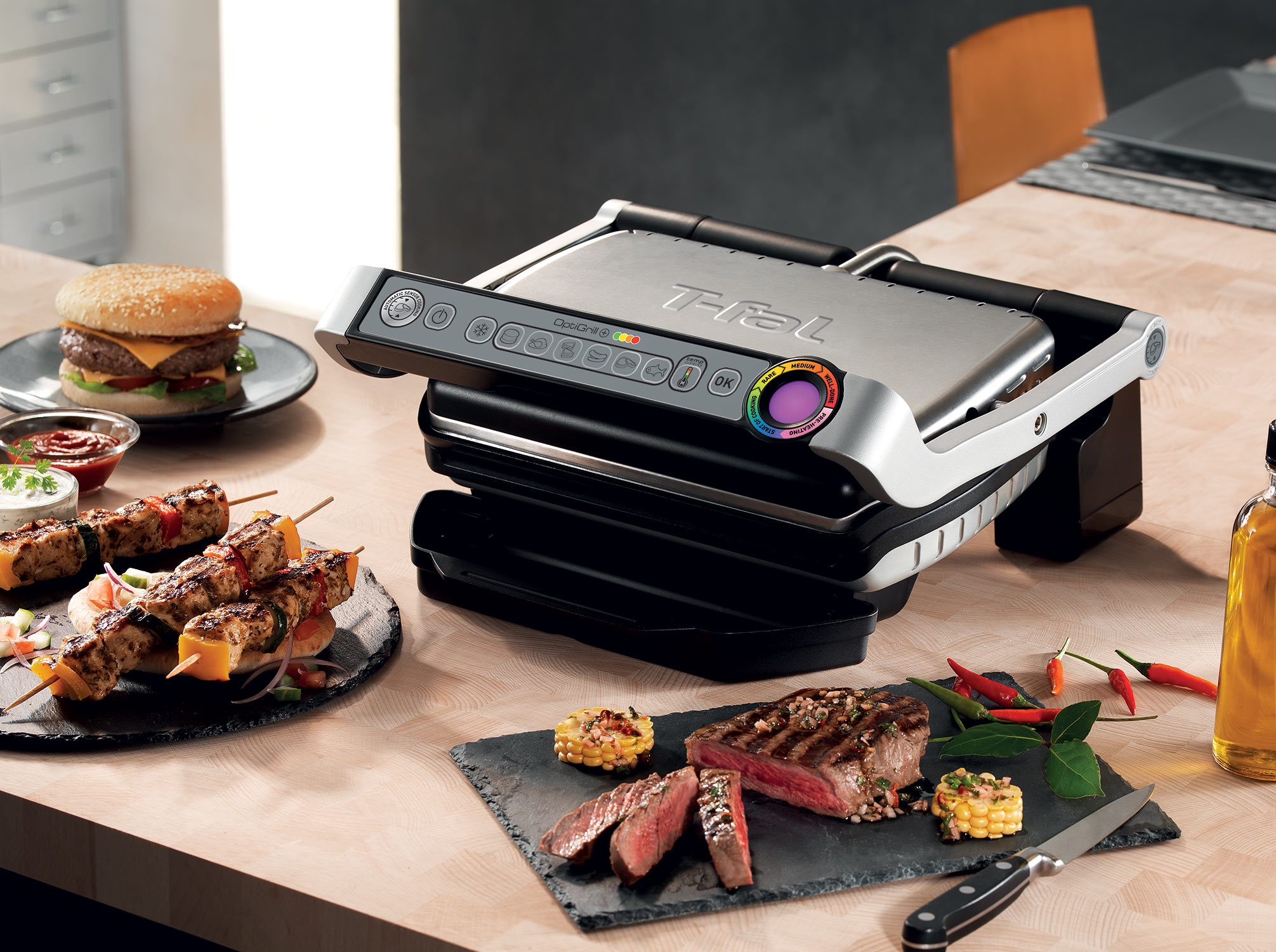 Smarter than your average grill
Master the grill without any effort at all. The OptiGrill is packed with innovative technology that takes all the guesswork out of grilling. Our six pre-set options (Burger, Poultry, Sandwich, Sausage, Red Meat, and Fish) automatically tweak cooking time and temperature based on what meat you choose. Whether you like it medium, rare, or well-done, our cooking level indicator ensures it's always cooked the way you love it. And to make it even smarter, OptiGrill's Automatic Sensor Cooking technology adjusts temperature and cooking time based on the quantity and thickness of meat for perfect results, every time.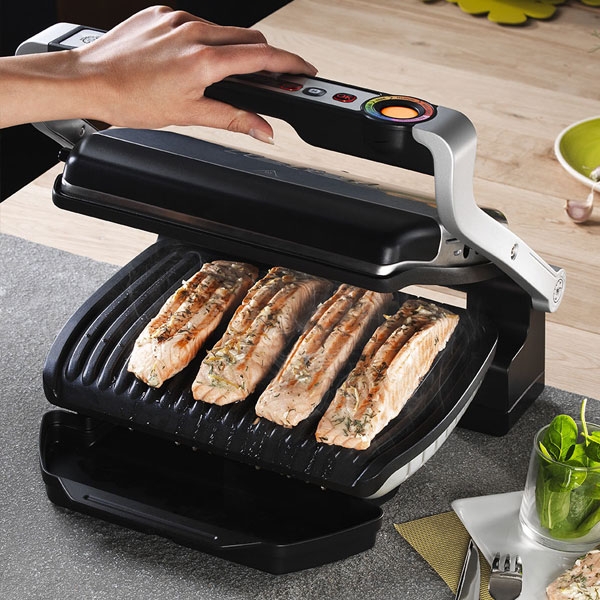 Automatic Sensor
Cooking Technology
Automatically adjusts temperature and cooking time based on the number of food items on the grill and the thickness of the meat.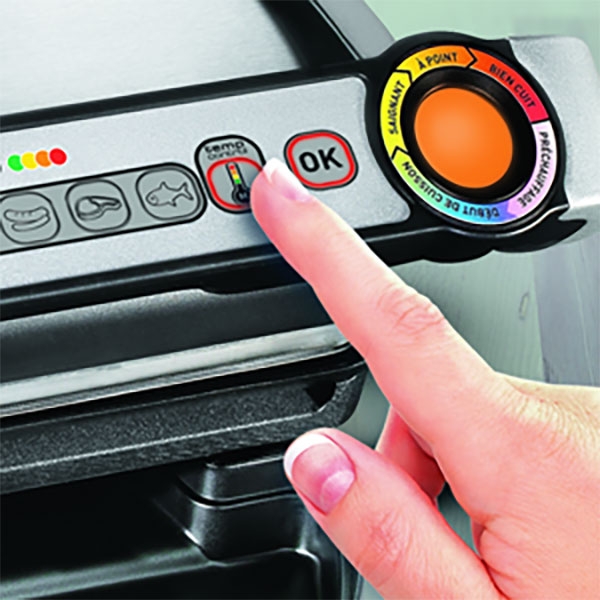 Cooking Level
Indicator
Indicator beeps at every stage of cooking for perfect grilling results.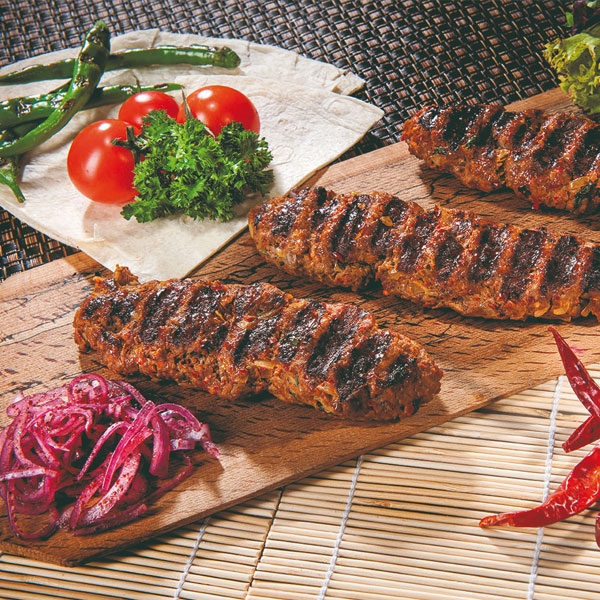 Six Pre-set
Cooking Programs
Burger, Poultry, Sausage, Red Meat, Fish and Sandwich (additional programs available with My OptiGrill app updates), as well as manual and defrost modes.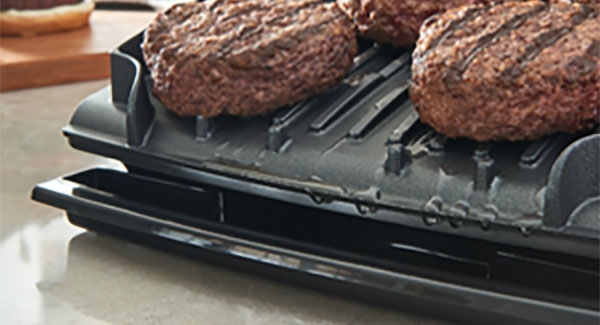 Slide-Out Drip Tray
Removes excess fat and grease easily.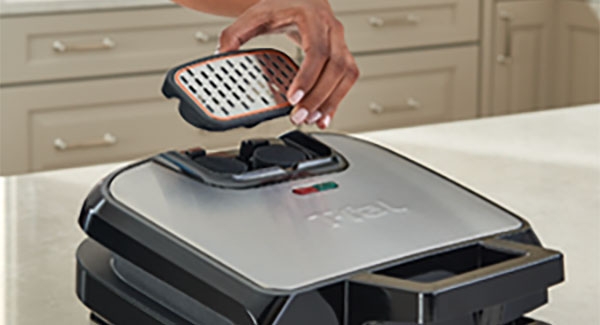 Odour Reduction
Removable carbon filter reduces up to
69% of unpleasant grilling odours*.