Ready to shop the LATEST and MOST INNOVATIVE air fryers from T-fal?
Enjoy your favourite recipes, guilt-free from the comfort of home.
Create crispy, crunchy, fried snacks and meals using a T-Fal Air Fryer. Prepare healthier fried foods and other favorites at home with the T-fal ActiFry low-fat fryer and multi-cooker.
We've got the perfect model for you.
Join the millions of Canadians who cut calories without sacrificing taste by Airfrying at home
Get that extra crunch and convenience.
With Hot Air Technology and an automatic smart stirring paddle that calibrates air flow, ActiFry makes cooking easy and intuitive. Get crispier, tastier and more evenly cooked results, without the hassle of manual mixing or stirring. From simply frying delicious snack options (chicken wings, french fries) to complete dishes, Actifry will be at your side through the whole journey.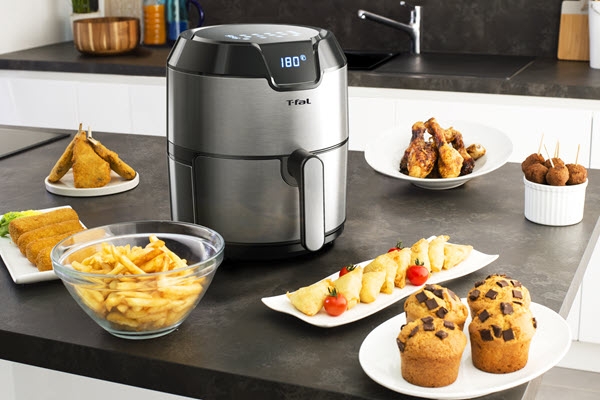 Air fry, grill, roast and bake.
Cook all your homemade favourites with the highly versatile Easy Fry. The possibilities are endless, making it an ideal choice for busy weeknight dinners and lazy weekend brunches. Trust the T-fal Easy Fry range to meet all your hunger pangs and score you compliments from your loved ones while staying healthier together.
Feed your cravings, not your waistline
Join the millions of Canadians who cut calories without sacrificing taste by Airfrying at home.
Take-out Poutine-710 cal
By the time you get it home it's a greasy, soggy mess. Plus it has a day's worth of sodium in just a few bites.
Air-Fried with T-fal-344 cal
Using little to no oil, you can enjoy your favourite fried foods with less fat and calories.
Here's what sets them apart: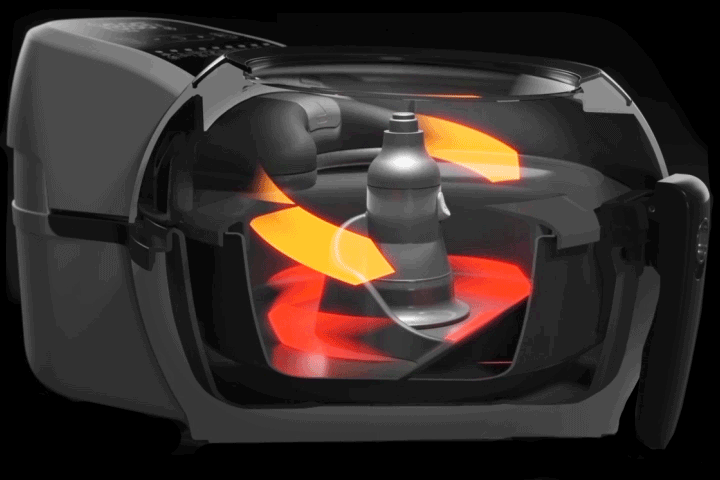 See the paddle at work.
The spinning paddle turns your food so you get even, crispy results while the large viewing window allows you to check on food without interruption.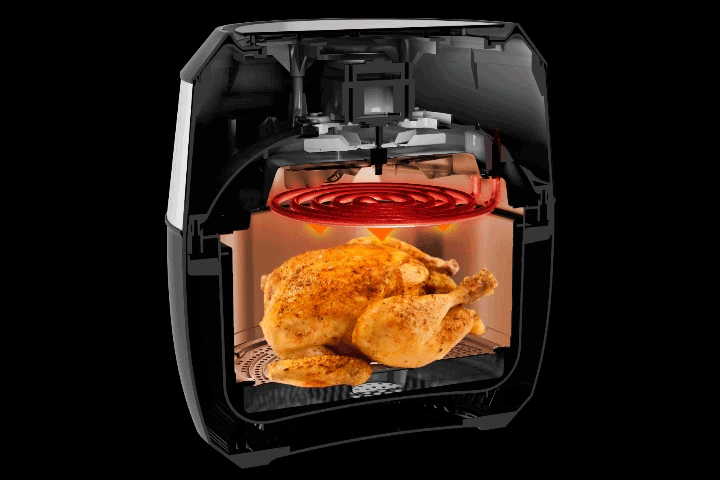 More than an Air Fryer.
The Easy Fry uses hot air technology to get even, crispy results, while the large basket allows you to grill, roast, and bake a variety of meals.