Professional results, fry after deep fry.
T-fal offers a wide range of deep fryers, from traditional models up to more professional models, including deep turkey fryers as well as other large fried food needs!

Turn your kitchen into a short-order resto.
T-fal deep fryers are designed with you in mind. They are equipped with convenient features to make deep turkey frying at home safe and easy, so you can make all your favourites without the traditional hassles of frying.
Professional results.
The immersed heating element quickly maintains temperature to ensure crispy even texture, while the large viewing window lets you check on your food without letting heat escape.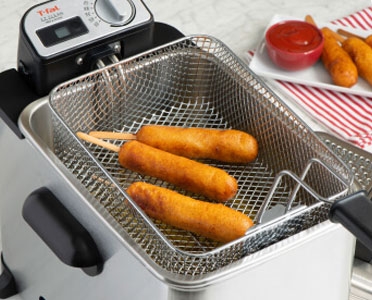 Adjustable Thermostat and Timer
From fried wings and beer-battered fish to doughnuts, sweet potato fries and much more, we ensure your oil is always at the perfect temperature, every time you fry.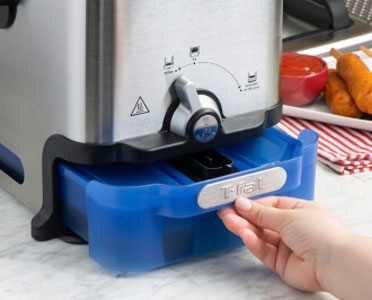 Unique and Exclusive Technologies
Our EZ Clean Filtration System saves oil after use, the unique Active Filtration system reduces unsightly odours, and our exclusive Cool Zone technology limits burnt food bit that fall inside.
Deep Fry without the Odour*
Introducing T-fal's new Odour Less deep turkey fryer.
Perfectly fry all types of meats, fish, vegetables and more while reducing that deep-fried odour by 74%* thanks to our unique active filtration system.