T-fal NutriCook Multicooker
RK900151
PATENDED EXPRESS SOAK: Process reduces grains soaking time up to 10x times faster than traditional methods. Nutritious cooking programs featuring exclusive patented technology to preserve more nutrients.
80 PRE-PROGRAMMED SETTINGS: 20 nutritional and 60 multicook options, including 5 DIY programs, offer a variety of possibilities everyday. Recipe book, grain spoon, measuring cups, soaking basket and steam basket.
COOK FOR THE WHOLE FAMILY:  10 cup / 4 L capacity, so you can make meals for up to 6 people.
CONVENIENCE : 24-hour delayed start lets you plan out your meals to be ready when you need them.
EASY CLEAN-UP: 2 mm ceramic, 6" layered bowl with diamond shape non-stick coating that is dishwasher safe.
Cook up healthy, tasty grains fast!
Forget about canned beans and chickpeas. Now, you can cook the wholesome, healthier dried versions of these superfoods in a fraction of the time! Pulses are nutritional powerhouses, but preparing these dried seed foods takes up to 12 hours of soaking, with a water absorption rate of about 40% to 50%. With the new NutriCook you can now express-soak these foods for only 40 minutes, while achieving a water absorption rate of 50% to 70%. That means more of your food's nutrients are preserved at a faster rate. Once soaked, prepare your legumes however you like with the 20 automatic programs! You have full freedom to customize the cooking time and texture of grains, legumes and pulses such as soft rice or al dente chickpeas. Combining multiple appliances into one, you have the freedom to round out your meal with soup, pasta, slow cook, fry, bake, dessert, yogurt and cream cheese.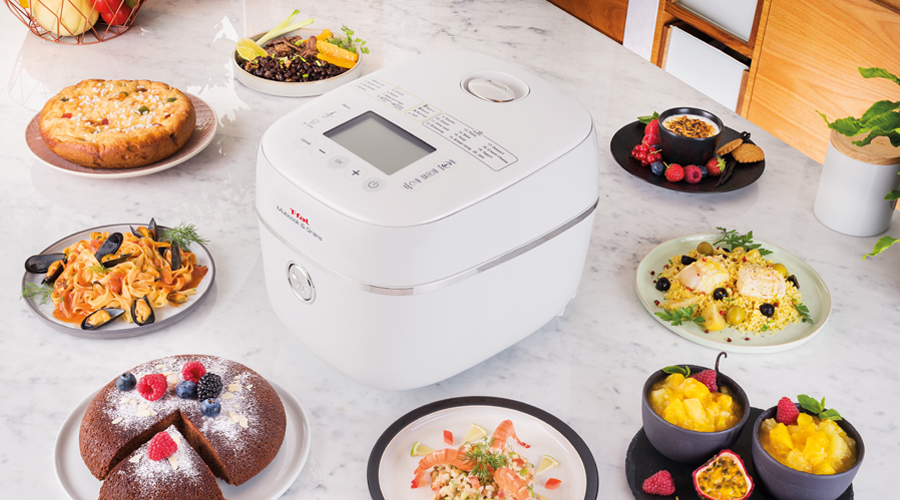 More Information

| | |
| --- | --- |
| On Sale Label - Product Page | No |