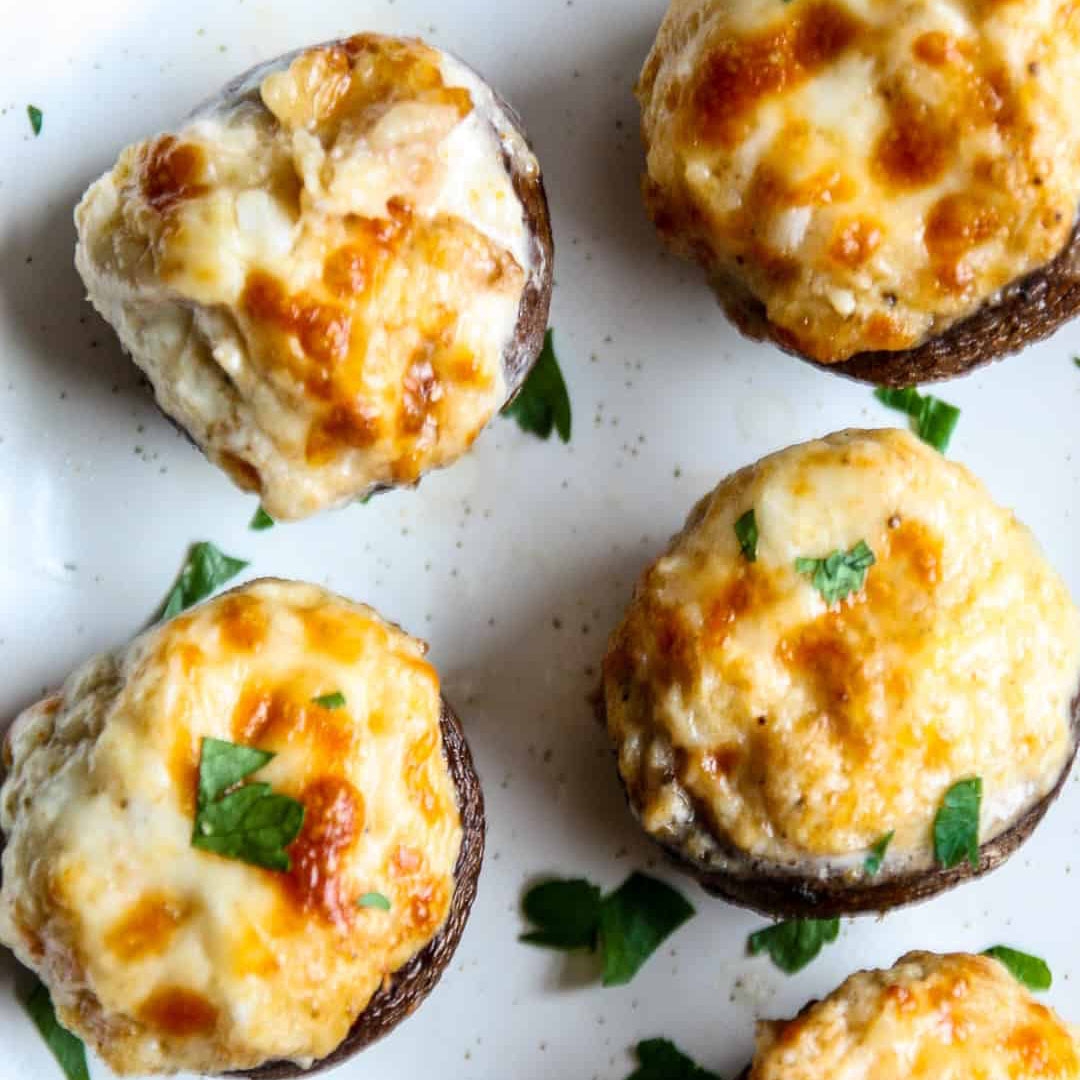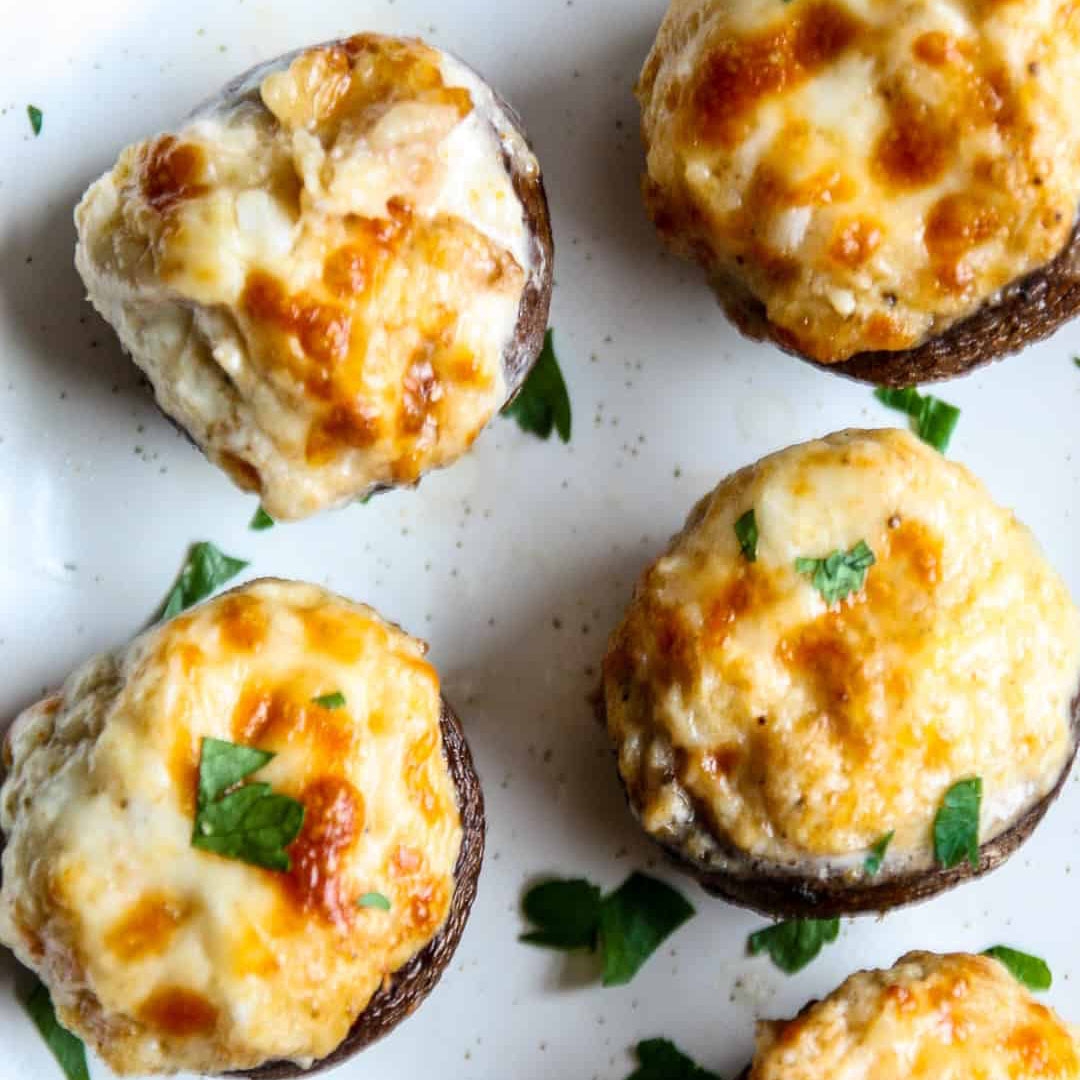 Stuffed Mushrooms
| | |
| --- | --- |
| Number of people | 4 |
| Cost | Affordable |
| Difficulty | Easy |
| Preparation Time | 10 min |
| Cooking Time in Air Fryer | 8 min |
Ingredients
16 oz baby portobello mushrooms
1 lb mild ground pork sausage
8 oz cream cheese softened
2 tbsp fresh chopped parsley
1 garlic clove crushed
1/2 cup grated parmesan cheese
Preparation
1. Clean the mushrooms and remove the stems. Place the stems in a food processor.
2. Add in the cooked sausage, cream cheese, parsley, garlic clove, and cheese to the food processor.
3. Blend to make it a finely chopped consistency.
4. Spray the air fryer basket with cooking spray.
5. Stuff each mushroom and place on basket. (Note – don't forget to avoid overcrowding your basket.)
6. Spray evenly with another coat of cooking spray.
7. Cook in the air fryer on 390 degrees for 8 minutes.
8. Carefully remove and serve.