Honey Chicken and Hoisin Sauce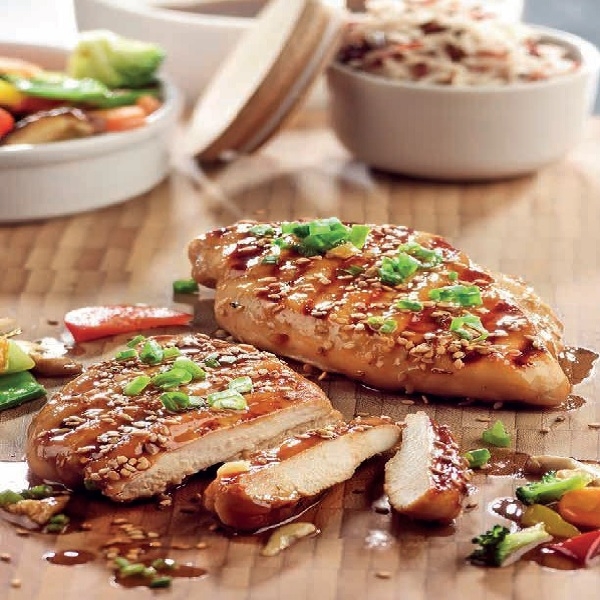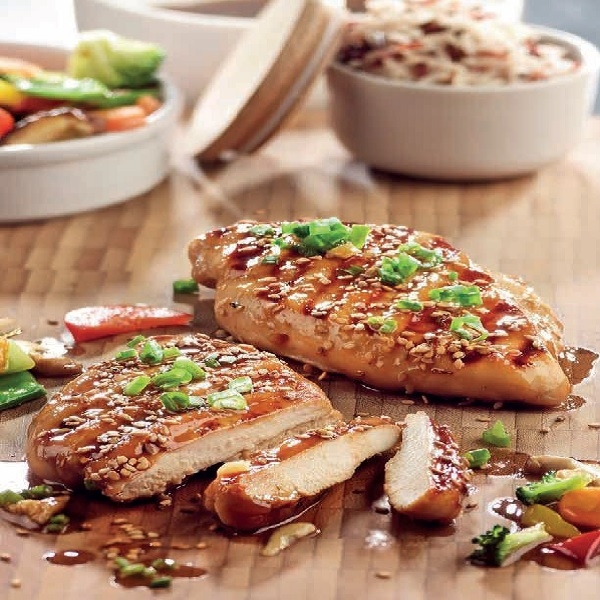 Honey Chicken and Hoisin Sauce
| | |
| --- | --- |
| Number of people | 4 |
| Cost | Affordable |
| Difficulty | Easy |
| Preparation Time | 25 min |
| Cooking Time | 23 min |
Ingredients
4 chicken fillets
4 tbsp hoisin sauce
4 tbsp honey
1/2 lime
2 tbsp sweet soy sauce
1 tbsp sesame oil
1 garlic clove
10 g fresh ginger
1 tbsp sesame seeds
Preparation
Place the grill plate in the appliance and preheat in GRILL mode at 200°C for 15 minutes.
In a bowl, mix the hoisin sauce with the honey, lime juice, sweet soy sauce, peeled and grated ginger, and chopped peeled garlic. Marinate the chicken fillets in the mixture for 5 minutes.
Drain the chicken fillets and place on the grill for 5 minutes. Continue cooking for 5 minutes.
To prepare the home-made hoisin sauce, heat the following mixture over a low heat for 4 minutes: 4 tbsp soy sauce, 2 tbsp peanut butter, 1 tbsp honey, 2 tbsp cider vinegar, 1 tsp five spice, 2 tbsp sesame oil, 1 pinch chilli powder.