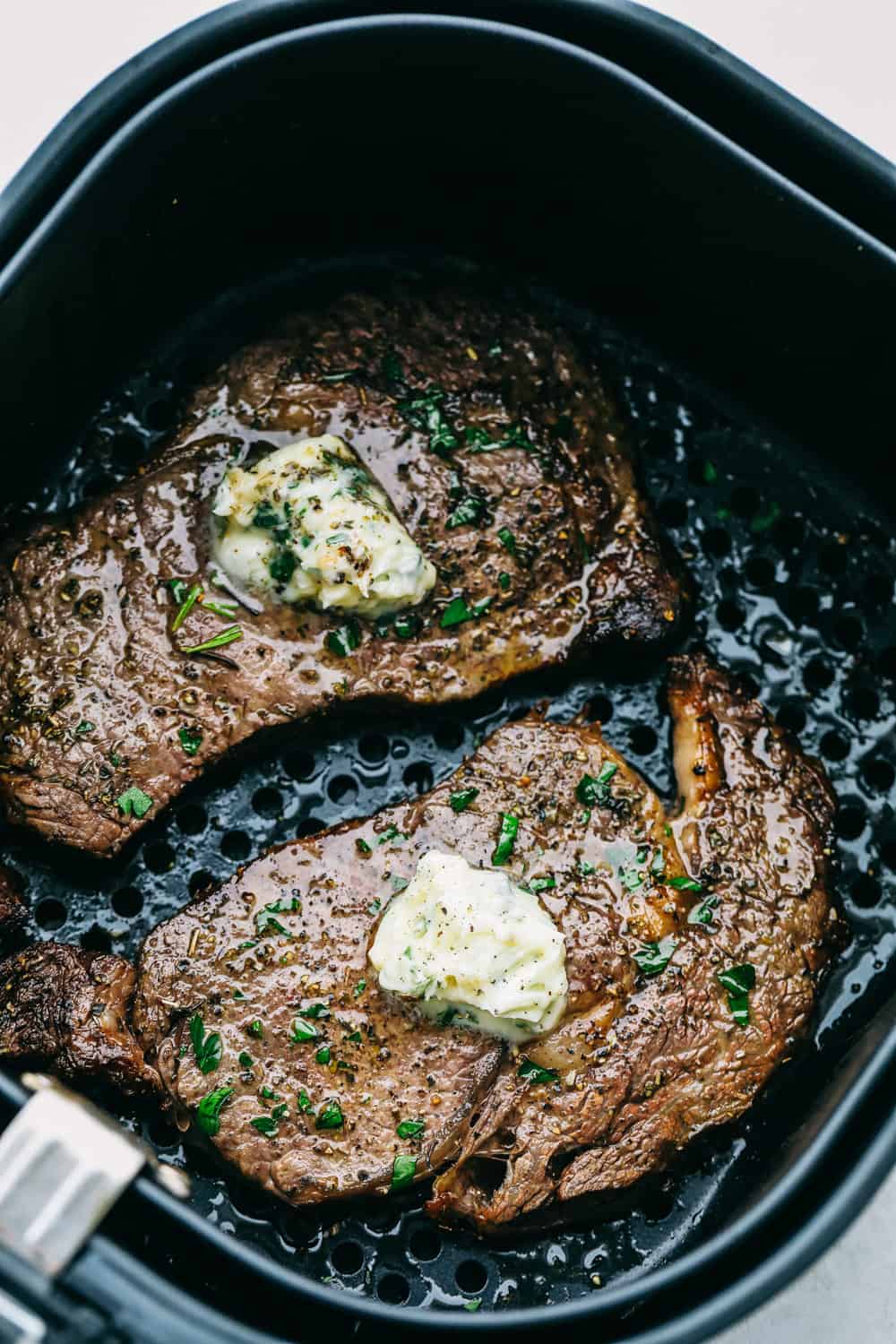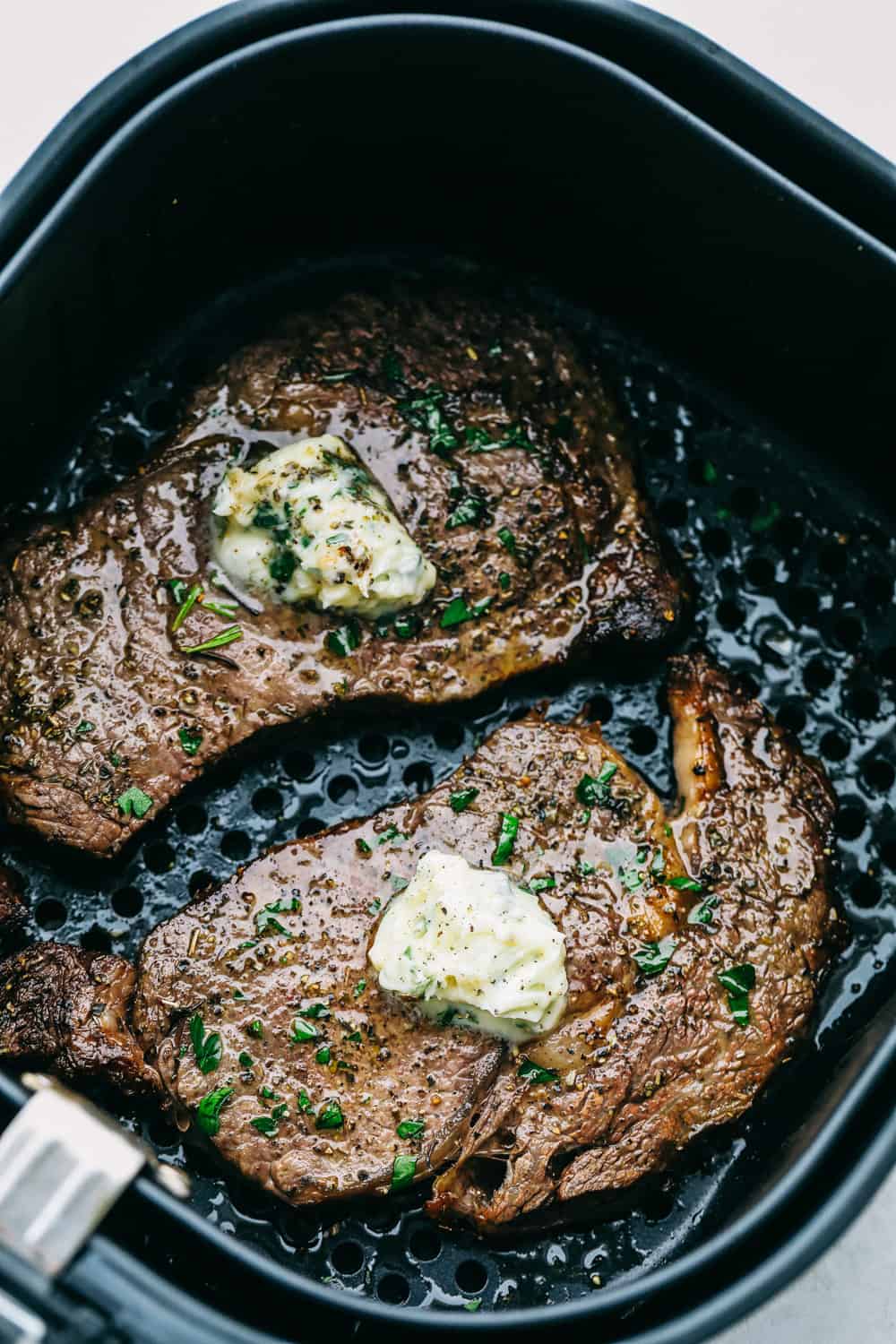 Garlic-Herb Butter Steak
| | |
| --- | --- |
| Number of people | 2 |
| Cost | Moderate/Expensive (Depending on steak) |
| Difficulty | Moderate |
| Preparation Time | 30 min |
| Cooking Time | 10-15 min |
Ingredients
1 1-pound sirloin steak, about 1 inch thick
Kosher salt and freshly ground black peppe
4 Tbsp unsalted butter, at room temperature
1 Tbsp finely chopped fresh parsley
1 Tbsp finely chopped fresh chives
1 small clove garlic, finely grated
¼ tsp crushed red pepper flakes
Preparation
Allow the steak to sit at room temperature for 30 minutes before cooking.
Preheat the air fryer to 400ºF. Season the steak on both sides with a generous pinch of salt and several grinds of black pepper. Place the steak in the centre of the ActiFry Pan and cook until desired doneness.
10 minutes for medium-rare
12 minutes for medium
14 minutes for medium-well.
Transfer the steak to a cutting board and allow to rest, about 10 minutes.
Meanwhile, mash together the butter, parsley, chives, garlic and crushed red pepper in a small bowl until combined. Slice the steak against the grain into 1/4-inch-thick pieces. Top with the garlic-herb butter.