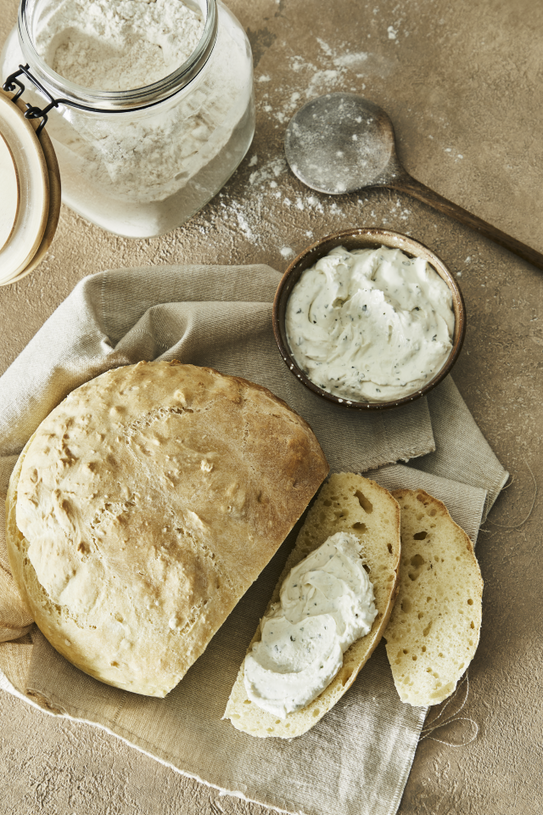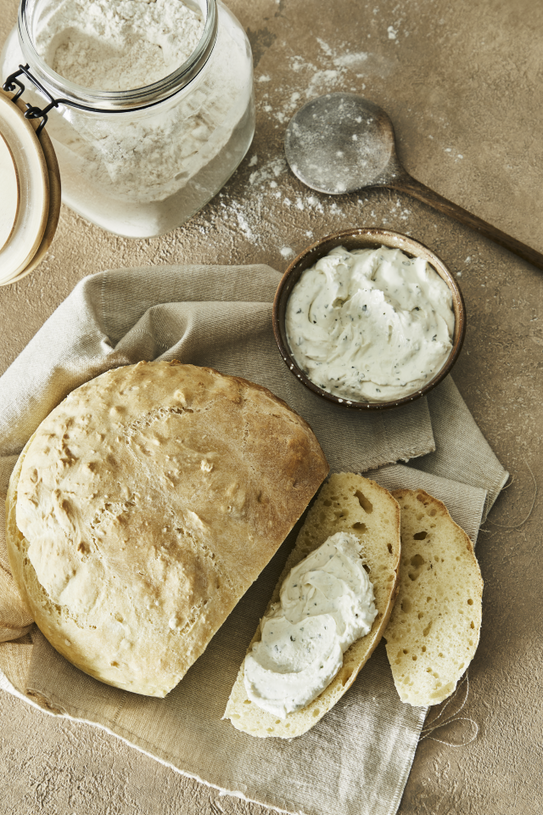 No Knead Bread
| | |
| --- | --- |
| Number of people | 6 |
| Difficulty | Easy |
| Preparation Time | 1h 30 min |
| Cooking Time | 30 min |
Ingredients
375 g pastry flour
300 ml warm water
6 g dried baker's yeast
7 g of fine salt
Preparation
In a bowl, dissolve the yeast in a little warm water. Leave for 5 minutes then add the remaining water.
Add the flour, then the salt. Mix coarsely with a spatula.
Leave the dough to rise for at least 1.5 hours, covered with a cloth, either at room temperature or in a 40°C oven. The dough should double in volume.
Preheat the Easy Fry to 200°C. Flour the cake tin.
When the dough has risen, flour your fingers and lightly flour the dough. Take the dough out of the pan (it will be very sticky).
Roughly shape a ball and place it in the cake tin. Using a sharp knife or scissors, make a few slits in the top. Cover with aluminium foil.
Place the tin in the Easy Fry pan and cook at 200°C for 10 minutes. When the 10 minutes are up, remove the foil and restart at 200°C for 20 minutes. Check that the bread is cooked thoroughly by tapping the bottom, it is done when it sounds hollow. Leave to cool on a wire rack.