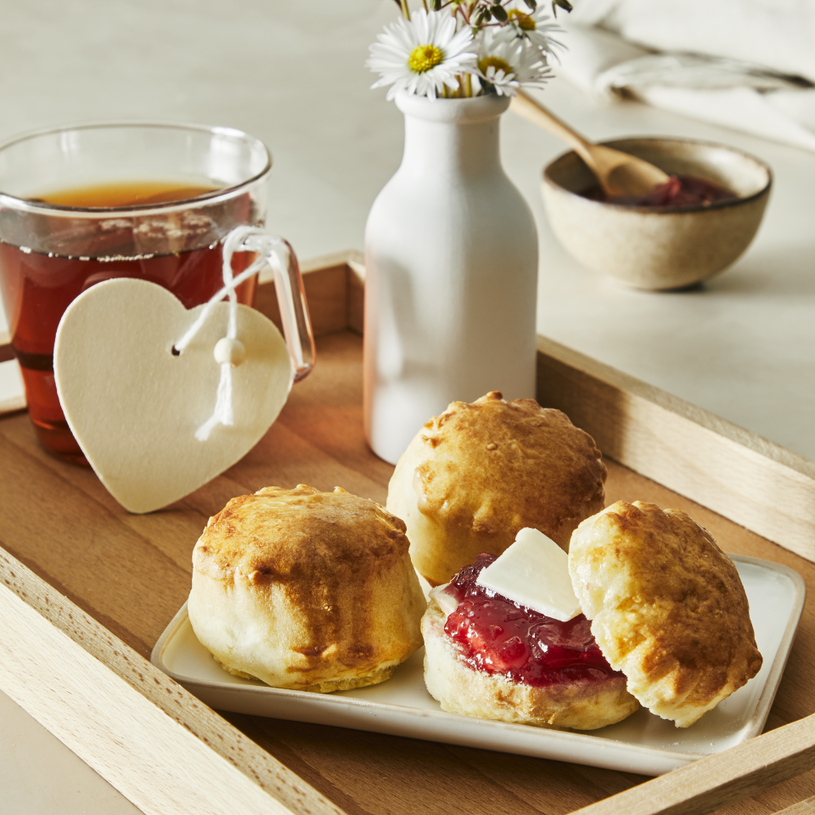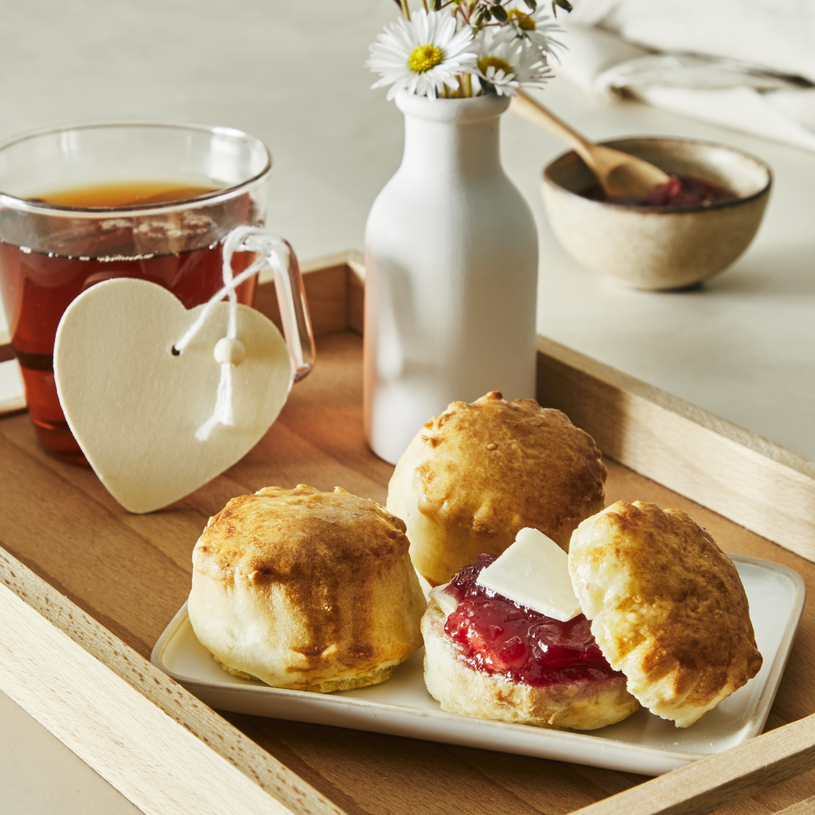 English scones
| | |
| --- | --- |
| Number of people | 8 |
| Difficulty | Easy |
| Preparation Time | 15 min |
| Cooking Time | 13 min |
Ingredients
500 g flour
11 g baking powder
70 g sugar
150 g butter
300 ml milk
1 egg
Cookie cutter
Preparation
Cut the very cold butter into small pieces.
In a bowl, sift together the flour and yeast. Add the sugar. Mix together.
Add the very cold butter in small pieces and grind together the dough by rubbing it between your hands to obtain a sandy mixture.
Pour in the milk and mix together with a fork to obtain a soft dough, neither too dry nor too sticky. Add either a little flour or a little milk to adjust the consistency.
Roll out the dough to a thickness of 3 cm on a piece of baking paper.
Using a 5 cm diameter serrated cookie cutter, cut out the scones.
Cover the standard Easy Fry tray with baking paper and carefully place the scones on it, without deforming them.
Break the whole egg into a bowl. Whisk it and add 1 tablespoon of water. Mix.
Brush the tops of the scones with the egg wash.
Start baking at 180°C for 10 minutes, then lower the temperature to 150°C and continue baking for 3 more minutes.
Leave to cool and enjoy.