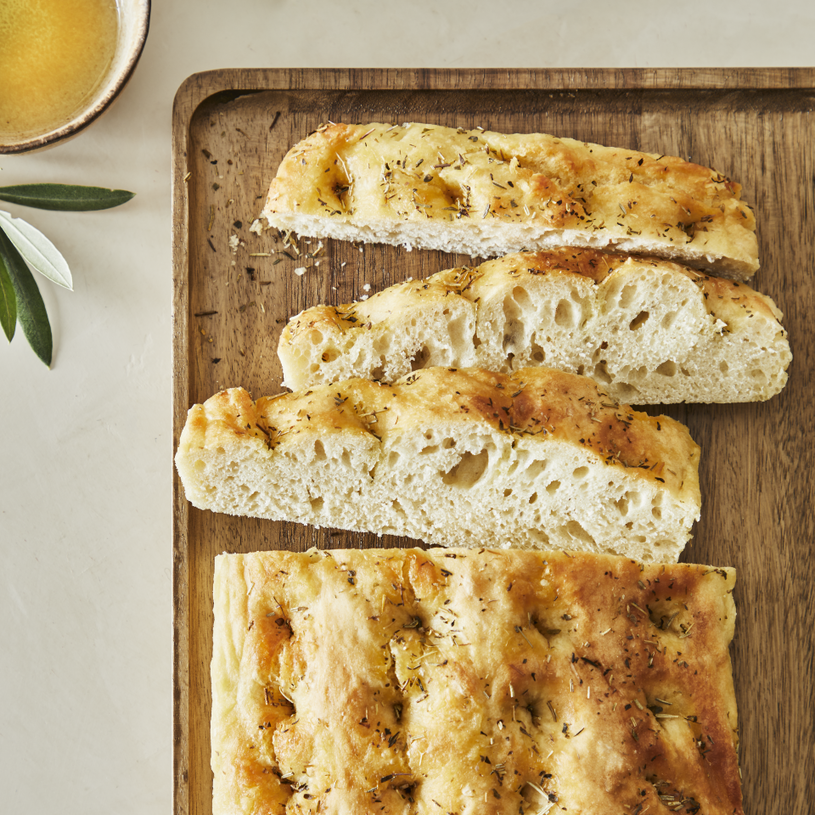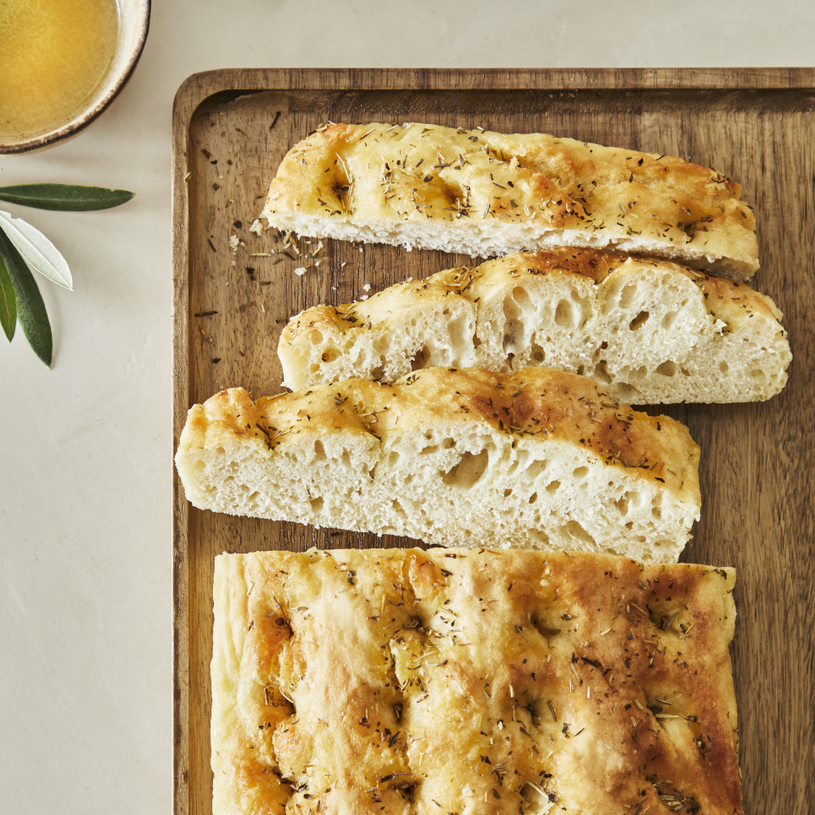 Easy Focaccia
| | |
| --- | --- |
| Number of people | 4 |
| Difficulty | Easy |
| Preparation Time | 15 min |
| Resting Time | 1h 10 min |
| Cooking Time | 20 min |
Ingredients
180 ml water
1 pinch of sugar
6 g dried baker's yeast
250 g plain white flour
8 g salt
Olive oil
Preparation
In a small container, mix the water and sugar. Add the yeast and gently mix. Leave to rest for 10 minutes until the yeast is frothy.

Put the salt and flour in a bowl and add the yeast/water/sugar mixture. The yeast must not come into contact with the salt. Mix with a silicon spatula until the dough has an even consistency.

Spray another bowl with cooking spray (or oil it lightly) and place the dough in it. Cover with a cloth and leave to rise at room temperature or in the oven at 40°C for at least 1 hour or until doubled in size.

Preheat the Easy Fry to 190°C. Lightly flour the tin and place the dough in it. Spread it out so that it covers the entire surface. The dough should be very sticky. With your lightly floured fingers, make fairly deep holes evenly spaced all over the dough. Pour olive oil into each hole. You can sprinkle rosemary and thyme or any herb of your choice.

Place the tin in the Easy Fry using the standard rack and cook at 190°C for 11 minutes. Then bake at 200°C for 5 minutes.

Remove the focaccia from the tin. If the underside is not golden enough, put it back in the Easy Fry and cook at 200°C for 5 minutes. Cut into slices or squares and serve.