Air Fryer French Toast Sticks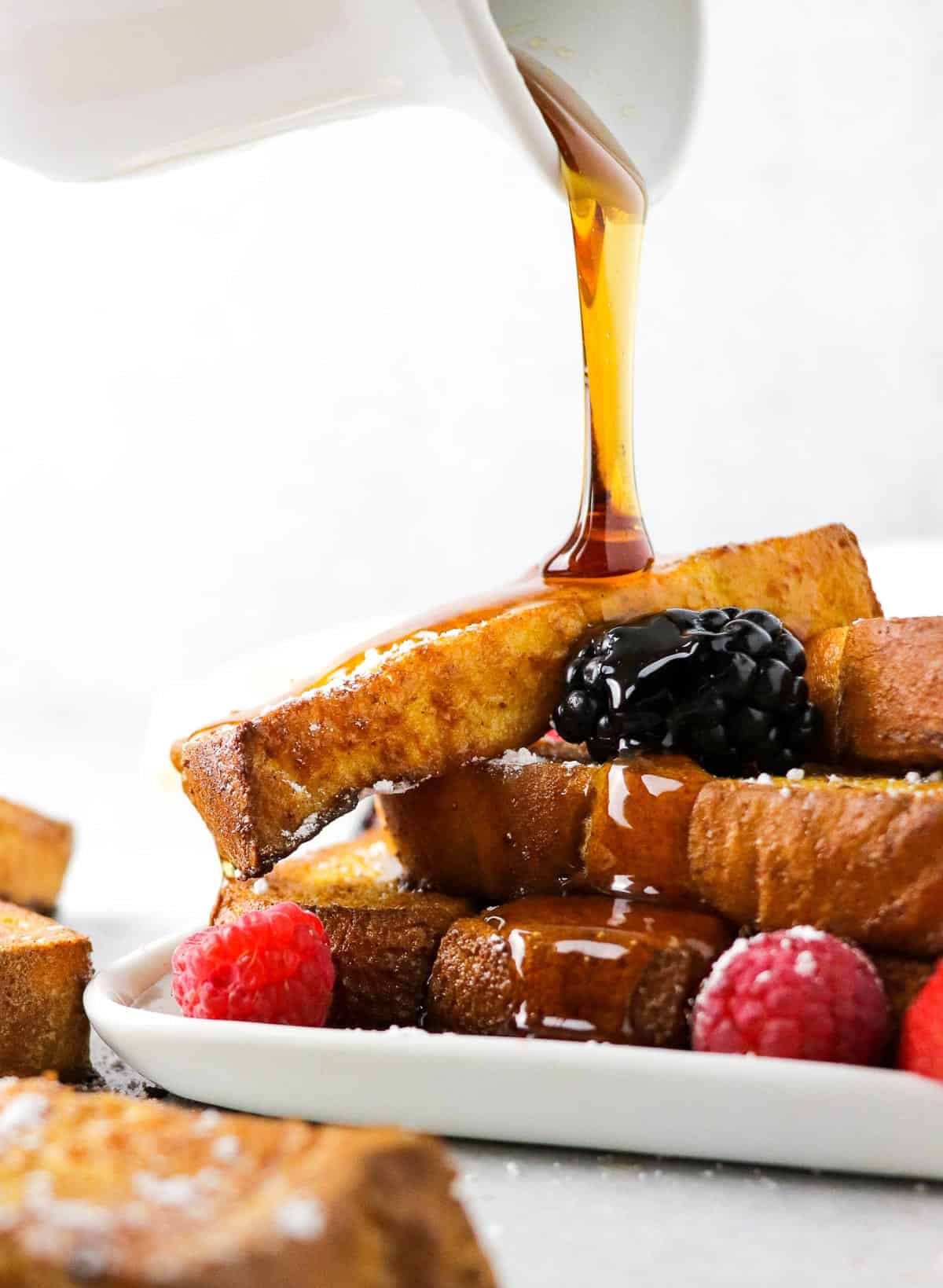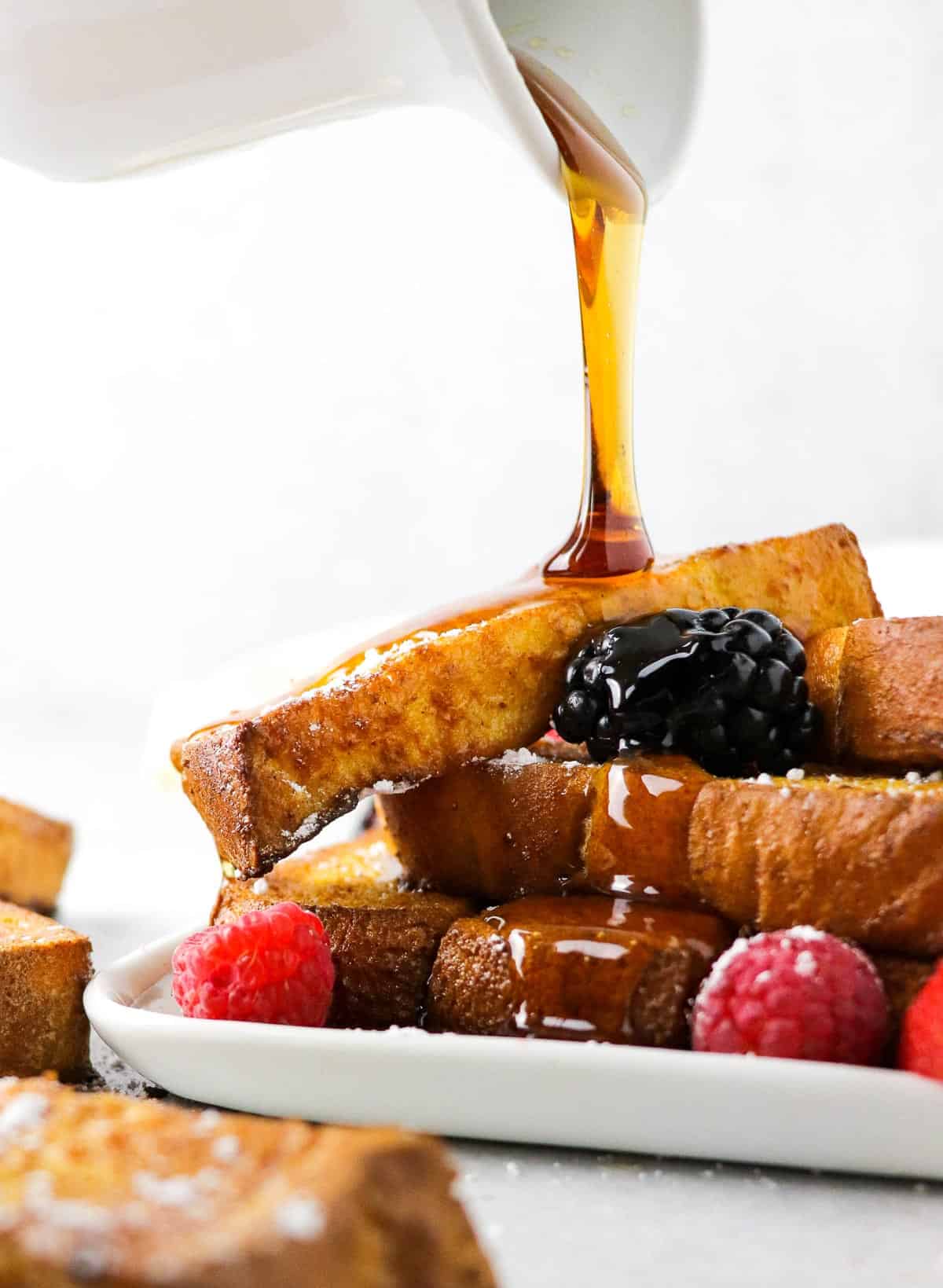 Air Fryer French Toast Sticks
| | |
| --- | --- |
| Number of people | 2 |
| Cost | Cheap |
| Difficulty | Moderate |
| Preparation Time | 5 min |
| Cooking Time | 10-12 min |
Ingredients
4 pieces bread (any type or thickness)
2 Tbsp butter or margarine, softened
2 eggs (beaten)
salt
cinnamon
ground cloves
nutmeg
1 tsp icing sugar and/or maple syrup for garnish and serving
Preparation
Preheat Airfryer to 350 degrees fahrenheit.
In a bowl, gently beat together two eggs, a sprinkle of salt, a few heavy shakes of cinnamon, and small pinches of both nutmeg and ground cloves.
Butter both sides of bread slices and cut into strips. Then dredge each strip in the egg mixture and arrange in Airfryer (make in two separate batches).
After 2 minutes of cooking, pause the Airfryer, take out the pan, making sure you place the pan on a heat safe surface, and spray the bread with cooking spray. Once you have generously coated the strips, flip and spray the second side as well.
Return pan to fryer and cook for 4 more minutes, checking after a couple minutes to ensure they are cooking evenly. When the egg is cooked and bread is golden brown, remove from Airfryer and serve immediately.
To garnish and serve, sprinkle with icing sugar, top with whip cream, drizzle with maple syrup, or serve with a small bowl of syrup for dipping.