Air Fryer Cauliflower Tator Tots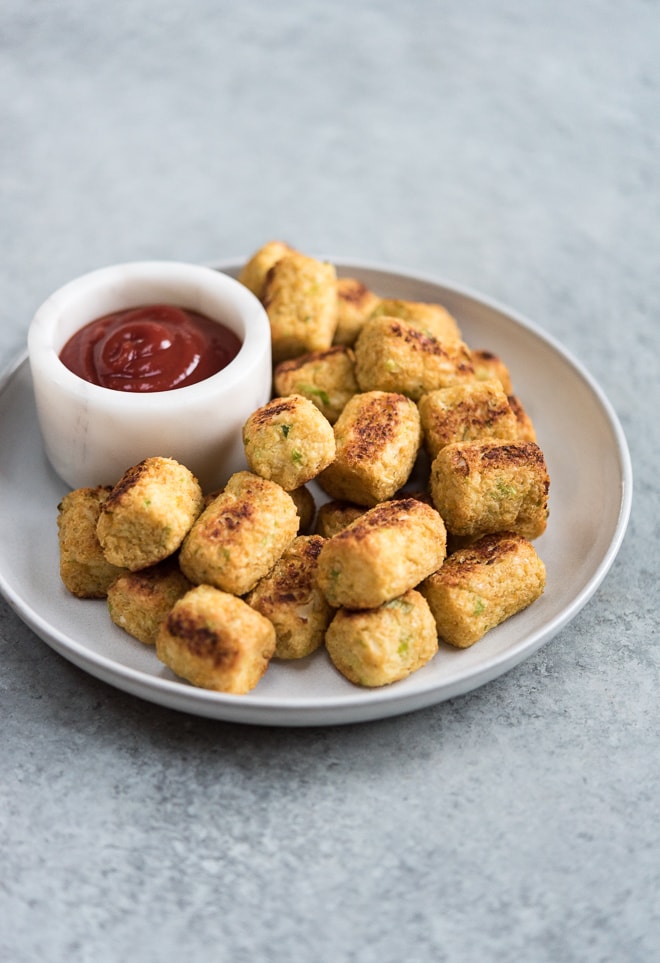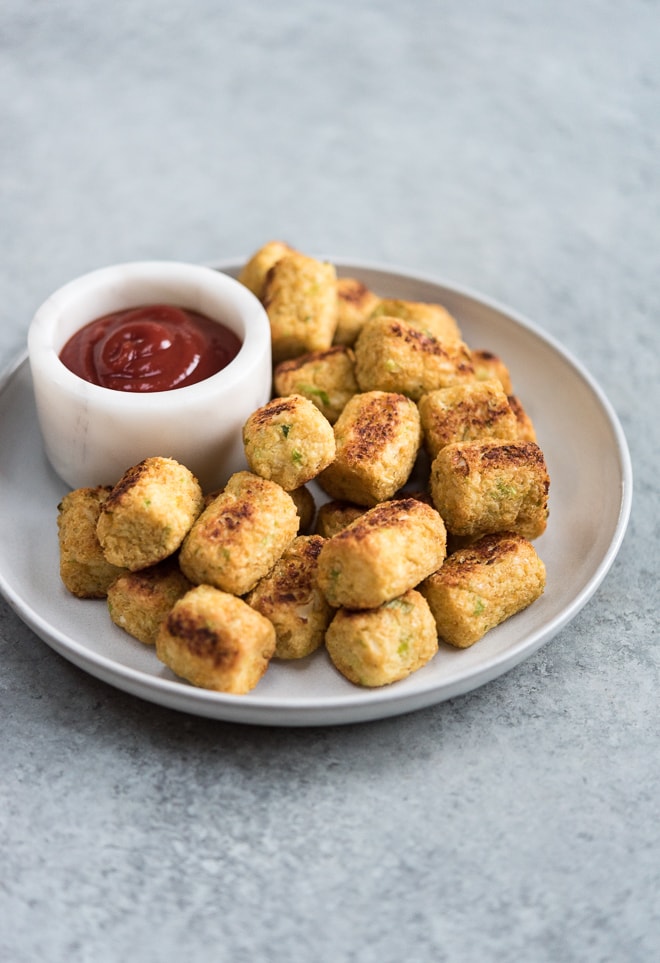 Air Fryer Cauliflower Tator Tots
| | |
| --- | --- |
| Number of people | 2-4 |
| Cost | Cheap |
| Difficulty | Moderate |
| Preparation Time | 25-30 min |
| Cooking Time | 10 min |
Ingredients
1 head of cauliflower
2 eggs
¼ cup all-purpose flour
½ cup grated Parmesan cheese
1 teaspoon of salt
freshly ground black pepper
oil spray (oil in a spray bottle)
Preparation
Grate the head of cauliflower with a box grater or finely chop it in a food processor. You should have about 3½ cups. Place the chopped cauliflower in the center of a clean kitchen towel and twist the towel tightly to squeeze all the water out of the cauliflower. (This can be done in two batches to make it easier to drain all the water from the cauliflower.)
Place the squeezed cauliflower in a large bowl. Add the eggs, flour, Parmesan cheese, salt and freshly ground black pepper. Shape the cauliflower into small cylinders or "tater tot" shapes, rolling roughly one tablespoon of the mixture at a time. Place the tots on a cookie sheet lined with paper towel to absorb any residual moisture. Spray the cauliflower tots all over with oil.
Preheat airfryer to 400°F.
Air-fry the tots at 400ºF, one layer at a time for 10 minutes, turning them over for the last few minutes of the cooking process for even browning. Season with salt and black pepper. Serve hot with your favorite dipping sauce.
Make sure you don't try to pack these too tightly when forming the tots. The mixture is wet, but you just need to gently form them into shape. Then let the tots rest on a paper towel lined sheet pan for about 20 minutes to dry out before air frying. You could also freeze them after the 20 minutes and air fry from frozen. Add a few minutes to the cooking time if air frying from frozen. This is great for making them ahead too!