T-fal Most Innovative Air fryer with a Paddle!
Offering a healthy alternative to deep frying, the T-Fal ActiFry air fryer is Canada's favourite fryer! The programs built into ActiFry make it easy to fry all your favourites using little or no oil. ActiFry's unique stirring paddle ensures your food cooks evenly with no need to stop and stir or shake. Just add your food, set the timer, and ActiFry does the rest!
We've got a range of models to meet your needs.

All the benefits, none of the guilt.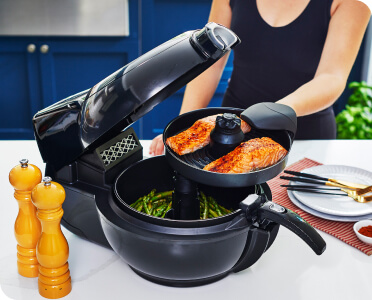 Change the Way You Fry.
People love ActiFry because it uses little to no oil, so you can make your favourite meals with less fat and calories.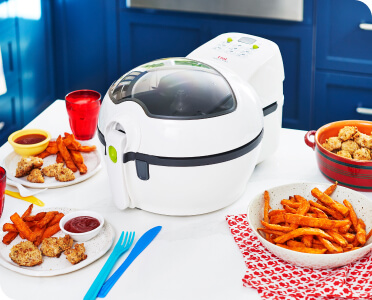 Get the Texture You Love.
The combination of ActiFry's Patented Stirring Paddle & Hot Air Circulation Technology leads to even, crispy results every time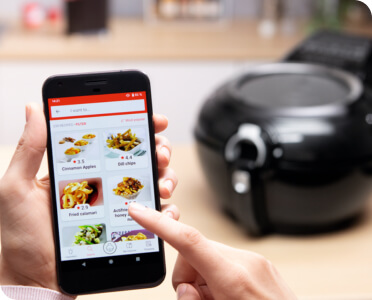 Goodbye to Boring Meals.
Access hundreds of delicious ActiFry recipes available on our My ActiFry App, t-fal.ca & Facebook Community.
Please Everyone at Once!
Makes fries in the bowl and steak, chicken, or fish on the tray - the T-fal Actifry Genius XL allows you to cook two dishes at the same time. ActiFry is no ordinary fryer. It uses innovative air fryer technology to circulate hot air around the food while continuously stirring it (so you don't have to) for perfect frying. The simple controls and digital timer make it so easy to use. It is fast, too, meaning you can whip up a delicious curry or stew in an instant for a quick mid-week meal. It even makes desserts – from doughnuts and fritters, to cakes and crumbles!
No other air fryer is as smart as the Genius.
ActiFry Genius models feature 9 unique cooking programs that allows you to prepare healthy delicious fried recipes at the touch of a button.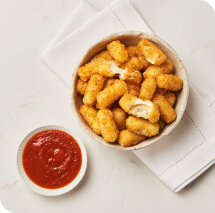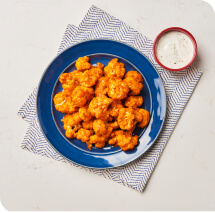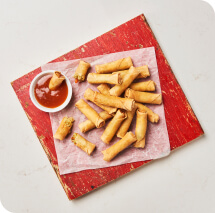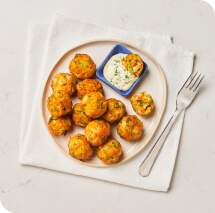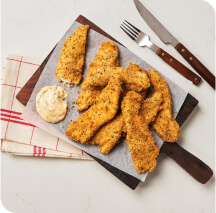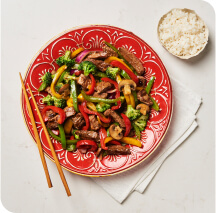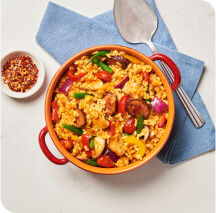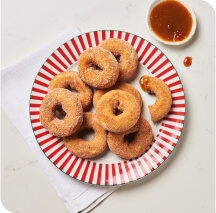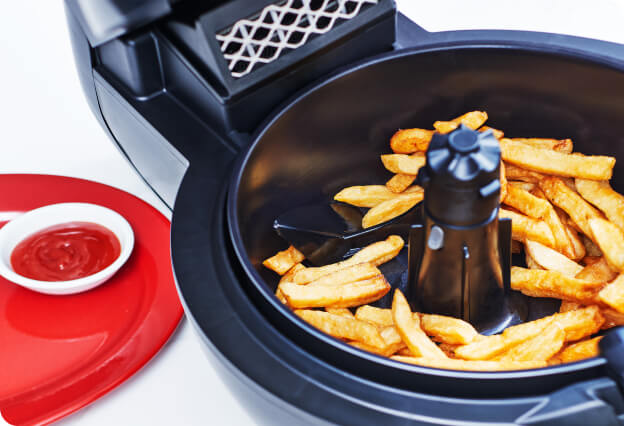 The highly intuitive stirring paddle makes step-by-step cooking a breeze.
Just select the recipe program, temperature, and cooking time and the stirring needs are automatically adjusted to provide perfect results every time.