T-fal Most Innovative Air fryer with a Paddle!
Make all your favorite fried foods in T-fal's most innovative air fryer.
We've got a range of models to meet your needs.
All the benefits, none of the guilt.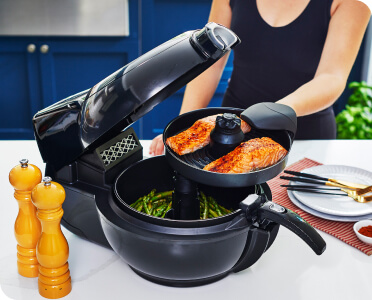 Change the Way You Fry.
People love ActiFry because it uses little to no oil, so you can make your favourite meals with less fat and calories.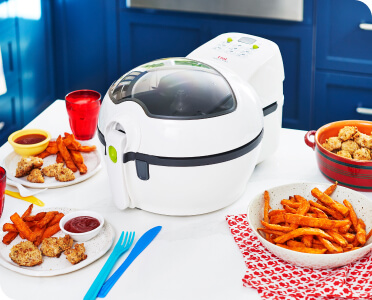 Get the Texture You Love.
The combination of ActiFry's Patented Stirring Paddle & Hot Air Circulation Technology leads to even, crispy results every time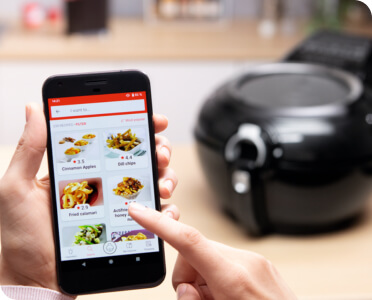 Goodbye to Boring Meals.
Access hundreds of delicious ActiFry recipes available on our My ActiFry App, t-fal.ca & Facebook Community.
Please Everyone at Once!
Makes fries in the bowl and steak, chicken or fish on the tray - the T-fal Actifry Genius XL allows you to cook two dishes at the same time.
No other air fryer is as smart as the Genius.
ActiFry Genius models feature 9 unique cooking programs that allows you to prepare healthy delicious fried recipes at the touch of a button.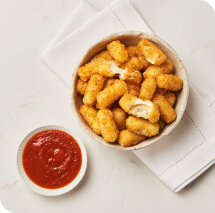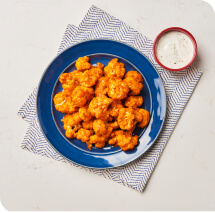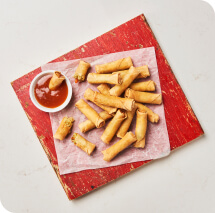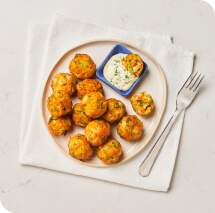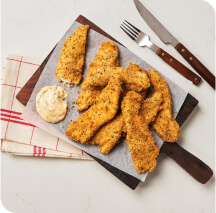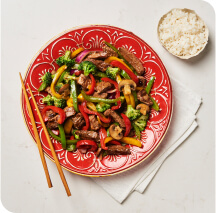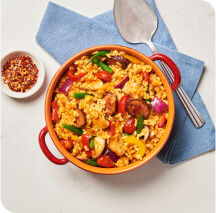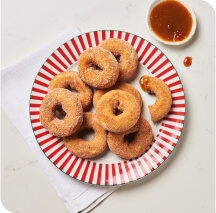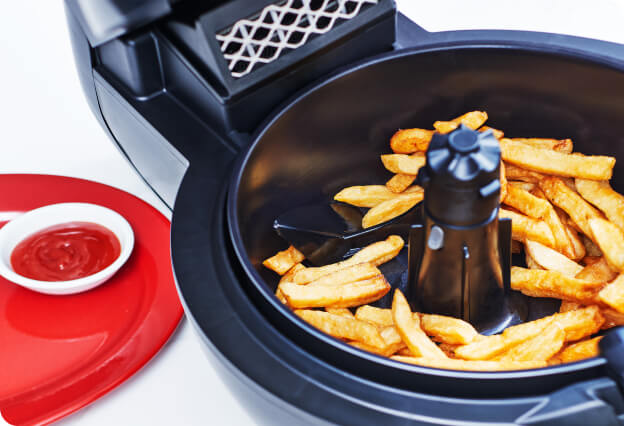 The highly intuitive stirring paddle makes step-by-step cooking a breeze.
Just select the recipe program, temperature, and cooking time and the stirring needs are automatically adjusted to provide perfect results every time.